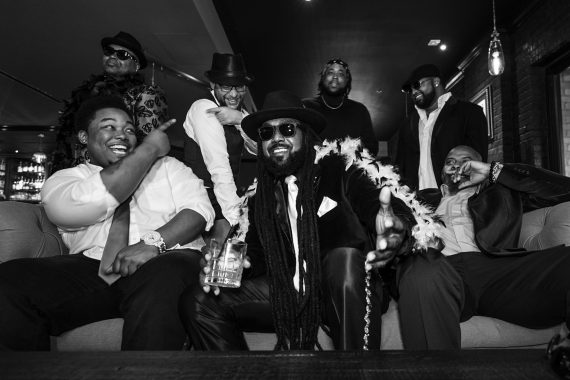 A sound that follows no traditional rules.
Discover here: amittaiblakk.com
---
On Thursday, October 25, 2018 at Zebulon L.A.,
Black Rock Coalition presented BLACKNESS SOUNDS LIKE…
Featuring:
Vernon Reid's Band of Gypsys Revisited Band (headliner, in its only LA appearance)
Pegasus Warning (with Guillermo E. Brown of 'The Late Late Night Band')
(http://www.pegasuswarning.com)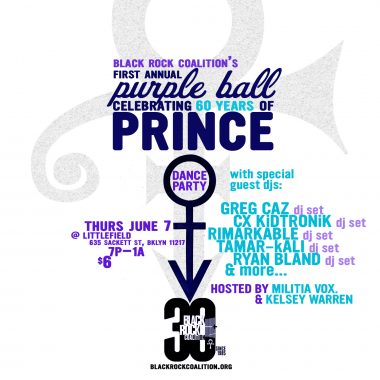 We Celebrated 60 Years of Prince with a DANCE PARTY featuring CX KiDTRONiK, Greg Caz, Rimarkable, Ryan Bland, and Tamar-kali spinning their favorite Prince and Prince-related tracks. Militia Vox was our hostess with the mostest, at Littlefield.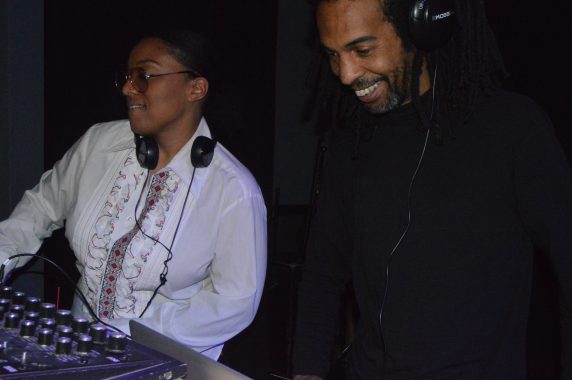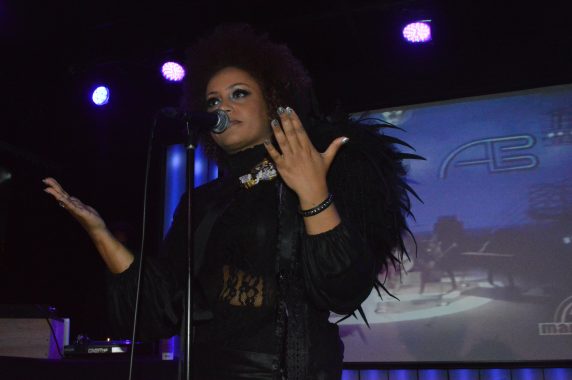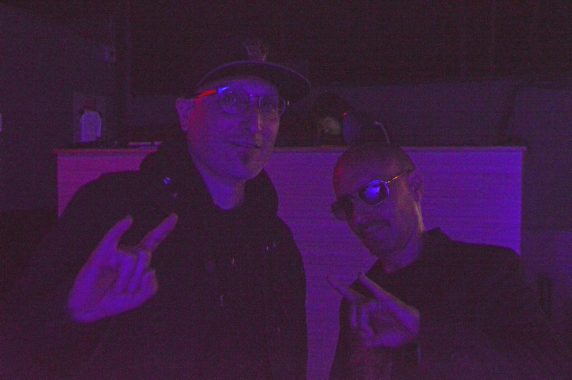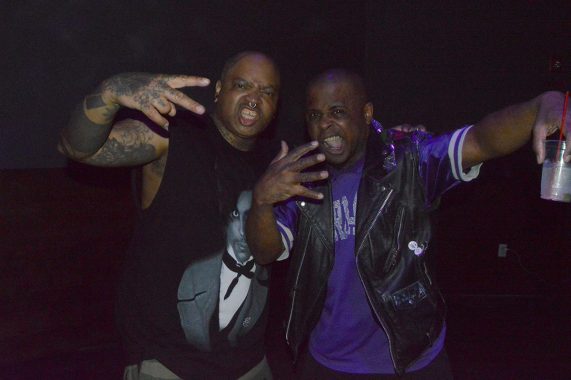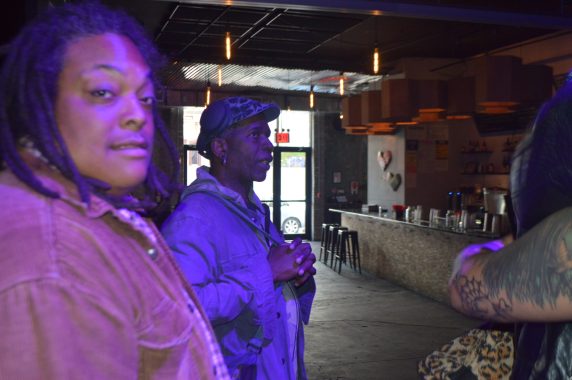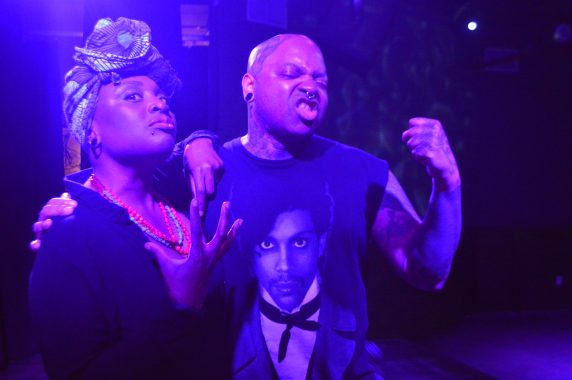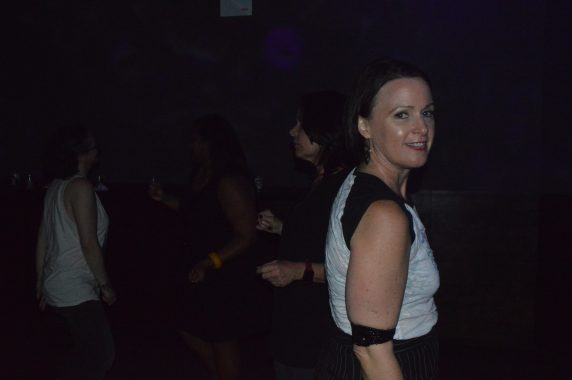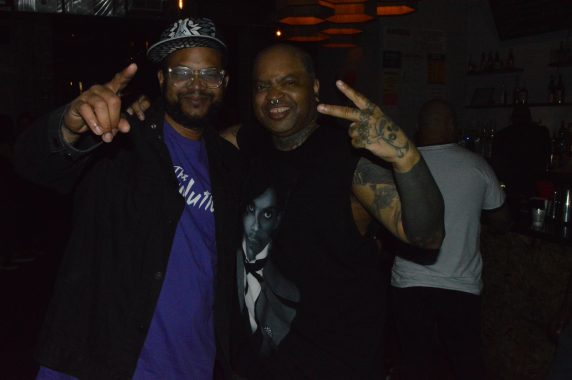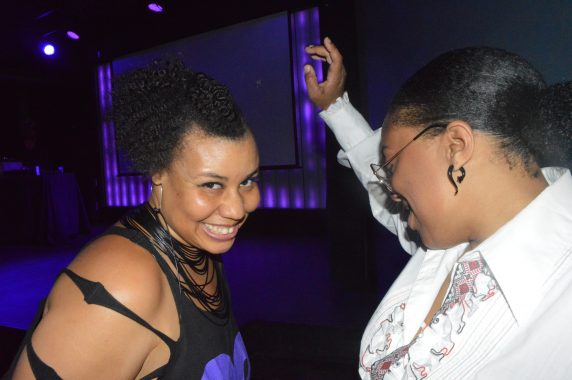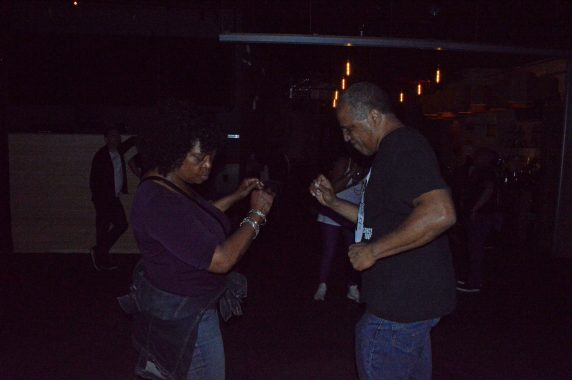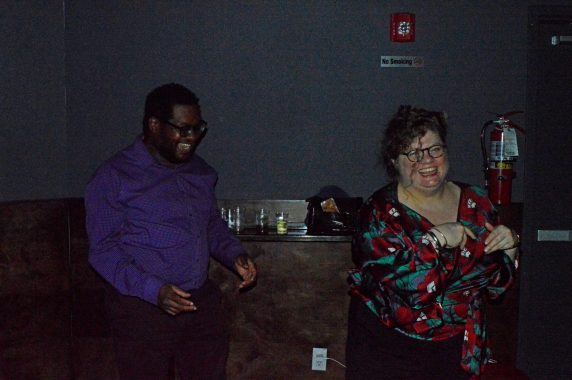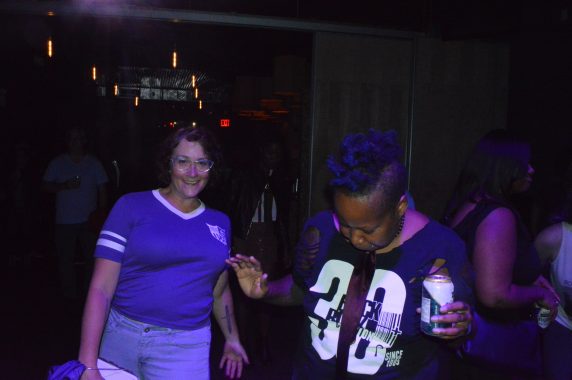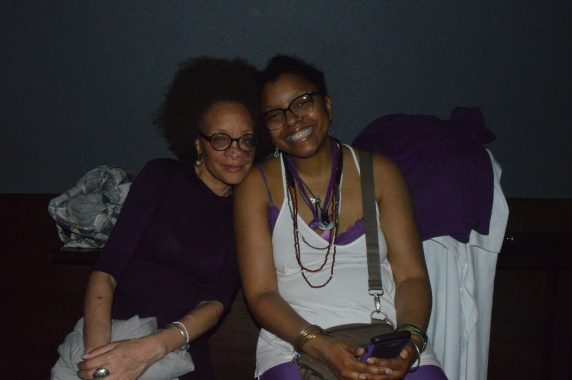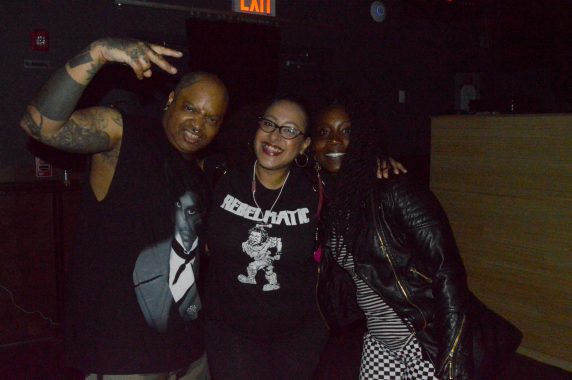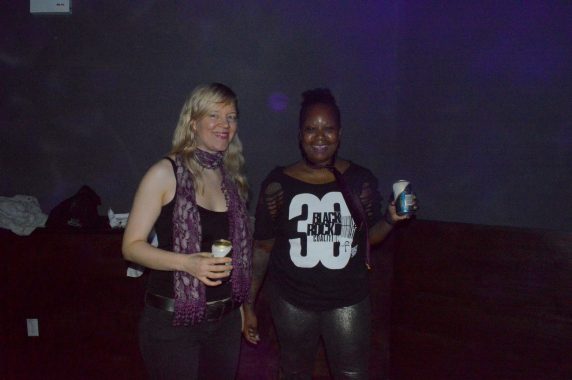 MAY 20, 2018
Shout out to LaFrae Sci, our musical director, and the killer orchestra she assembled for this beautiful performance in Fort Greene Park, Brooklyn—Shelley Nicole, Asa Lovechild, KiKi Hawkins, Jared Michael Nickerson, V. Jeffrey Smith, Marcus Machado, and Leon Gruenbaum. And thanks, too, to our outdoor connection, Letitia Guillory and NYC Parks who thought of us for this edition of "Movies Under the Stars."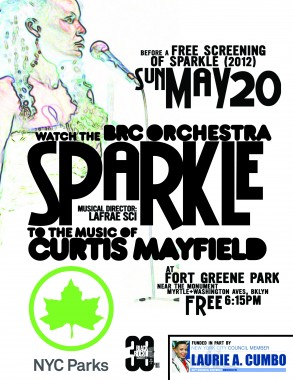 Much thanks to everyone who helped us pack the house and raise money for the BRC. It was epic on so many levels, being able to have so many of our friends and family in the theater to celebrate such an important cultural character and watch something that brings to light so many of the issues that we face in this country—as Black folk, as Black men, as Black women, as heirs of legacy, as Diasporans, as artists, as fans, as underestimated geniuses, as exploited and oppressed communities, and as ever-ascending scientists, warriors, and leaders. The room was full of powerhouses, and because of you we raised over $2,000 for the Black Rock Coalition. Extra appreciation to Luqman Brown (Buddhabug Records) for having the idea and sharing it with us, and to Greg Tate, Warrington Hudlin, Regine Sawyer, and Tim Fielder for sharing their wisdom on this very notable moment in time.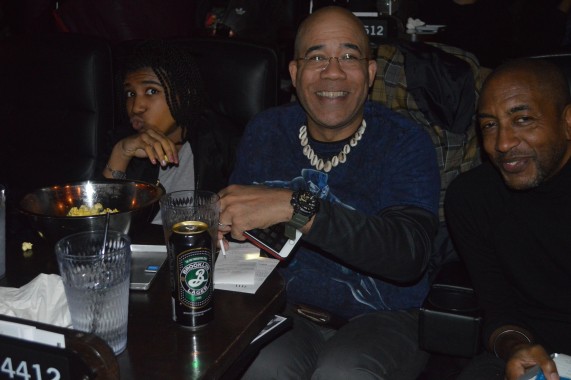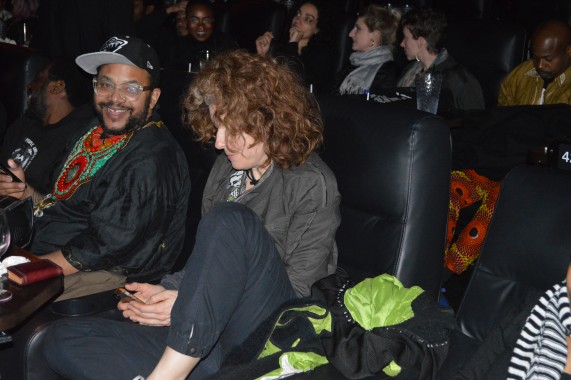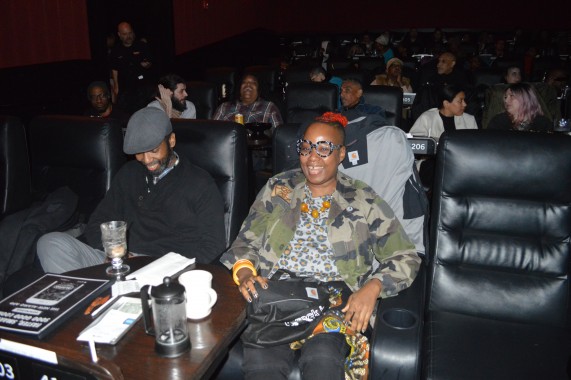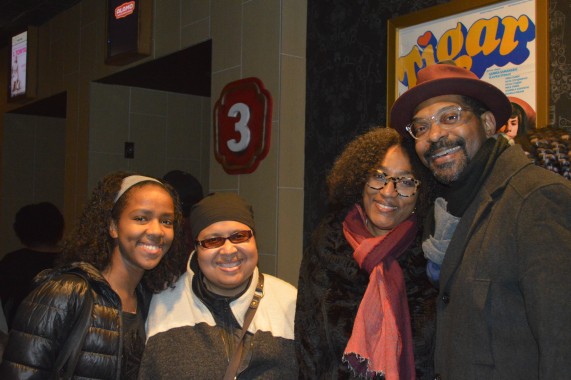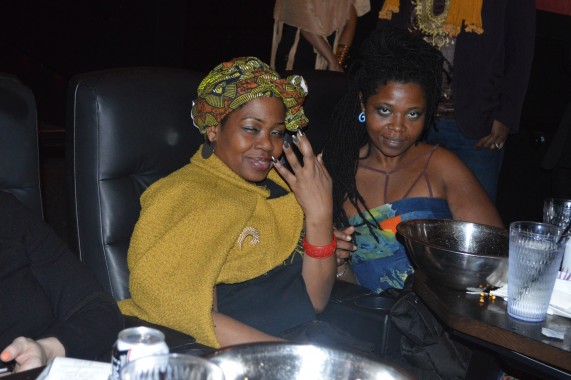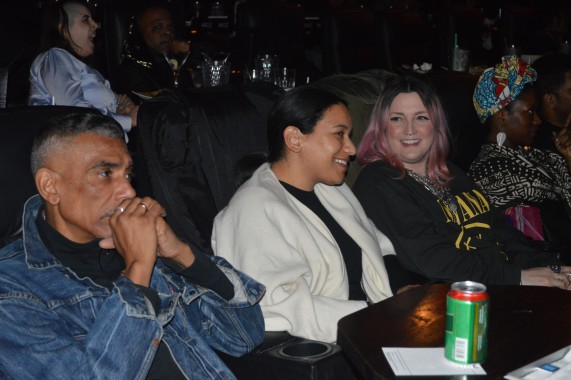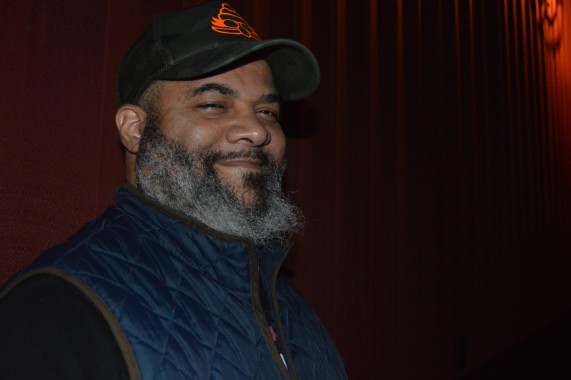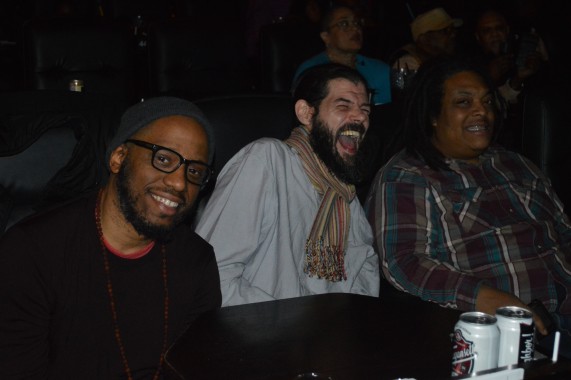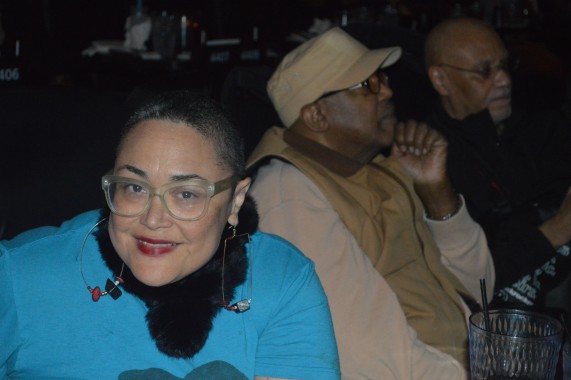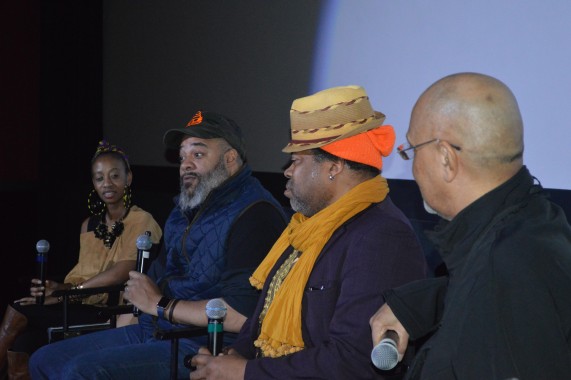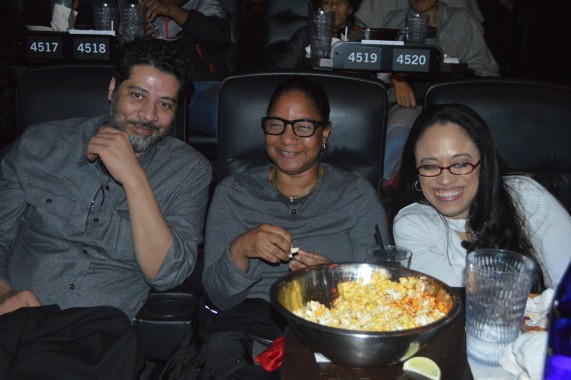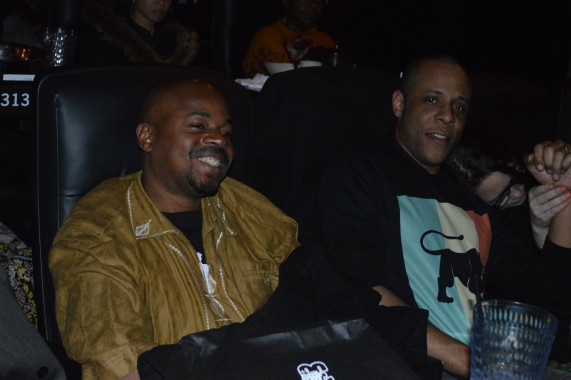 ---
"That the BRC is still here, and still needed,
was pressed home every time [Corey] Glover sang
'Enough is never enough.' Because the work is never done.
But the rock is worth the battle."
—David Fricke, RollingStone.com, 2010
---
Dear Friends and Family, Thank You. Your support and contributions over the years have helped us achieve many community-building things on behalf of progressive Black artists and, as a volunteer-run, member-driven, nonprofit, we honestly cannot do it without you. We don't pat ourselves on the back too often, but we have done a lot to be proud of over these past few years:
Celebrated our 30th Anniversary with 30 Years In 30 Days, a month-long series of activities that serve our mission, including a launch party with performances by Vernon Reid and Corey Glover, Unlocking The Truth, Betty Black, The Veldt, and Burnt Sugar Arkestra with DJs CX KiDTRONiK and Sugarfree BK; BRC Orchestra shows in tribute to Band of Gypsys; a listening party; a screening of past BRC performance footage; the release of the third installment of the Rock 'n' Roll Reparations compilation series with a record release party; a gallery exhibit of photographs from the last 3 decades; a bowl-a-thon team for Willie Mae Rock Camp for Girls; free rehearsal space for members and friends; a master vocal clinic with Corey Glover; and a BRC happy hour. Earlier in the year we held a panel at SXSW; a Million Man Mosh III (NYC and Baltimore) featuring Tamar-kali, Garland Jeffreys, and Dragons of Zynth with Saul Williams; and a BRC Orchestra tour of France for our Sisters, Sirens, and Songwriters show.
In addition, our BRC ORCHESTRA, bridge-building collaborations between rotating groups of world-class musicians, performed salutes to the late, great Wizard of WOO, Bernie Worrell (Webster Hall), Prince (Von King Park), There's A Riot Goin' On and A Tribe Called Quest (BAMCafe Live), Prince and Earth Wind & Fire (International African Arts Fest), Deep Roots of Rock and Roll (Lincoln Center Out of Doors), a Salute to Richie Havens (BAMcafe), our Tribute to Black Women Songwriters (BIGSAS Festival, Germany), a 3-show residence celebrating Carlos Santana, Grace Jones, and Motown (Joe's Pub), and the self-produced Gathering for Gil Scott-Heron (Symphony Space) in collaboration with Heron's Estate. We also introduced the BRC Get-Down Revue  (Midsummer Night Swing, Earshot Jazz Festival, Winter Jazz Fest) which played hits from the Atlantic Records Rhythm & Blues box set.
Our BRC SHOWCASES give musicians space to perform their own material at events such as Blunt Force Trauma, a presentation of proto-punk band DEATH, and Million Man Mosh 1, 2, and 3 (featuring Living Colour, 24-7 Spyz, Ronny Drayton, Nona Hendryx, Dragons of Zynth, Saul Williams, Tamar-kali, Thaylo Bleu and Throwdown Syndicate, among others).
BRC COMMUNITY, BRC UNIVERSITY, and BRC RECORDS saw us collaborate with several like-minded groups and artists like Willie Mae Rock Camp for Girls (we've provided several "Original Rocker" scholarships for campers), MAPP International and Lincoln Center Institute for our Blink Your Eyes: Poets To Music show in honor of late BRC pioneer Sekou Sundiata, Laina Dawes (author of What Are You Doing Here?) with whom we produced a compilation featuring women in heavy metal, punk and hard rock, Jeremy Xido (whose documentary Death Metal Angola we supported with after-parties featuring Unlocking The Truth, FunkFace, The Dust Rays, Year Of The Dragon, MilitiA Vox and DJ SugarfreeBK), and Rock 'n' Roll Reparations, v3: Million Man Mosh Edition, our 30th Anniversary collection featuring music from 31 down-for-the-cause artists. All-in-all, we've employed almost 300 musicians and reached over 10,000 people on two continents in the last 5 years alone.
But as Nina Simone lamented, we've still got so terribly far to go. As we come out on the other side of our 32nd Anniversary, it's painfully obvious why we need to keep going. Too many Black voices are still not being heard. As a grassroots, arts-support organization, it is our Mission to serve an artistic community of outsiders, fighters, warriors, griots, contrarians, pioneers, and culture mongers of color, so they can serve the world. To do that, we need your help. This year, we want to overhaul our website. We want to send our BRC Orchestra on another international tour. We want to release our most ambitious compilation album to date. We want to create a series of showcases for local and domestic bands. We want to resurrect our internet radio channels. We want to give grants to bands. We want to continue our scholarship program with Willie Mae Rock Camp for Girls. We want to have a knock-down, drag-out, Damn-This-Is-Epic party. We want to publish a book. We want to make a documentary. We want to bring our community together for more networking and face time. We want to take our Million Man Mosh platform to any state that needs to mobilize artists to fight injustice. We want a lot. And every little bit you can give will help immensely. So please, consider becoming a member. Or renewing your membership and getting more involved. Even a one-time donation of $30, in your name or someone else's, would be greatly appreciated. And if you're really feeling the long-term love, we even have a lifetime BRC membership for $250. That's less than $10 a year for the next 32 years. Thank you. Together we can make all kinds of things happen, just like we have since 1985.
LaRonda Davis
President, Black Rock Coalition
ldavis@blackrockcoalition.org
---
P.S. If you've already given this year, please consider giving an additional donation for the Holidays. All monetary gifts are tax-deductible and will be put toward our ambitious calendar.
---
"What started out as a bitching session,
really became more about a proactive and developmental approach to the issue,
which was, instead of talking about how we're locked out of the Master's house,
why don't we just build our own? And that was when it fundamentally came together as an organization."
—excerpt from an interview w/ Greg Tate, BRC Newsletter, 2000
---
Black Rock Coalition is a nonprofit organization with tax-exempt 501(c)3 status.