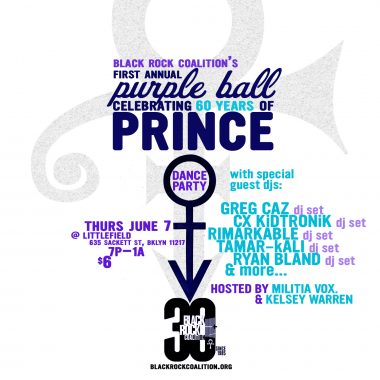 We Celebrated 60 Years of Prince with a DANCE PARTY featuring CX KiDTRONiK, Greg Caz, Rimarkable, Ryan Bland, and Tamar-kali spinning their favorite Prince and Prince-related tracks. Militia Vox was our hostess with the mostest, at Littlefield.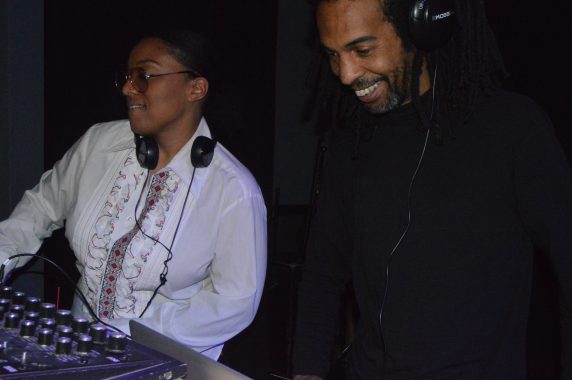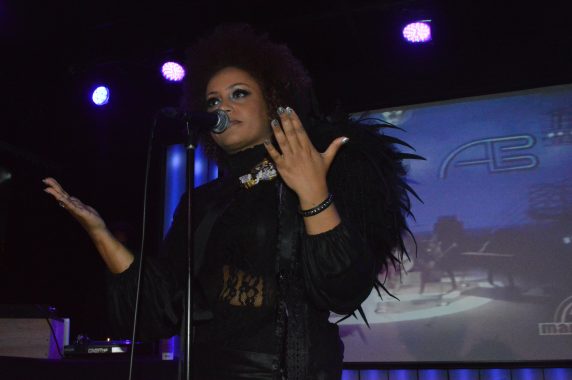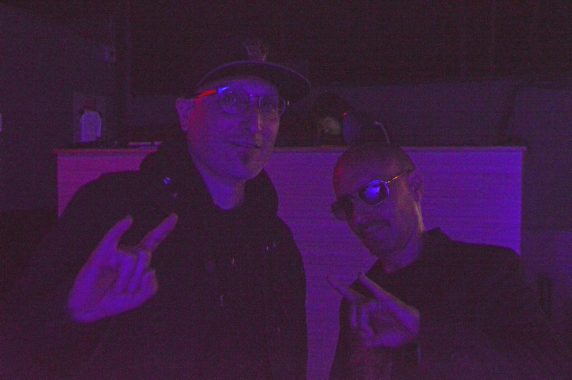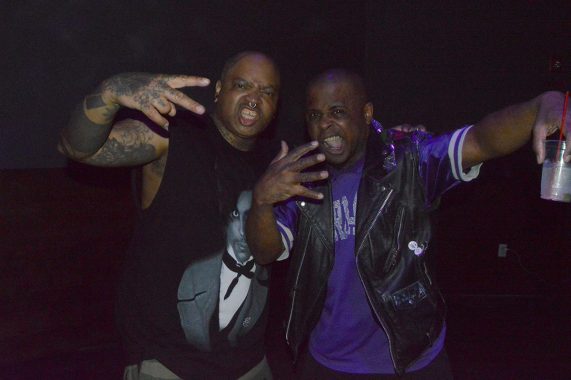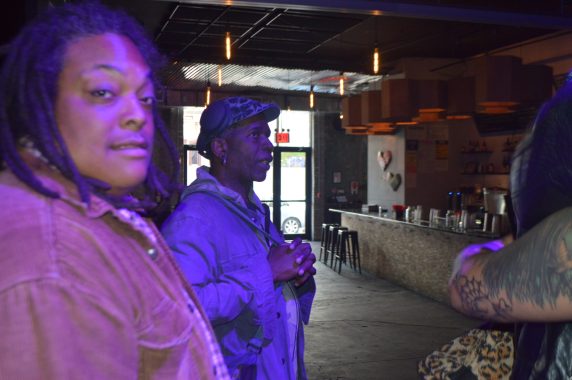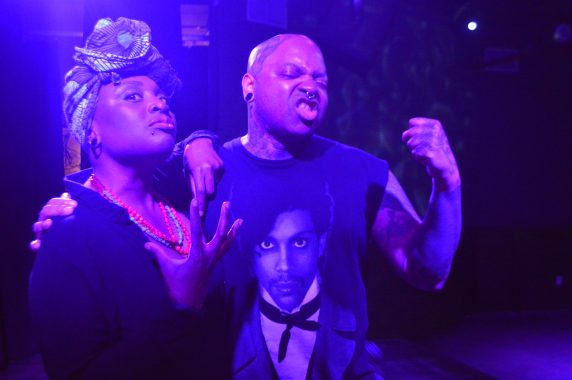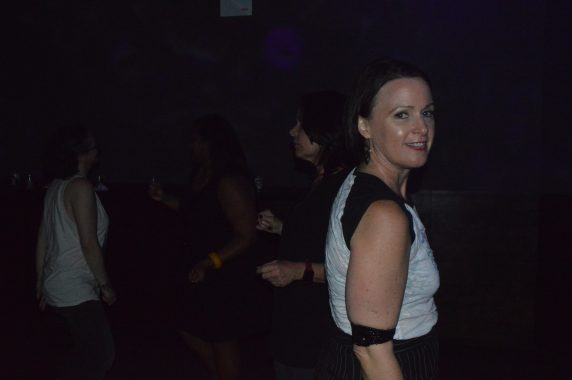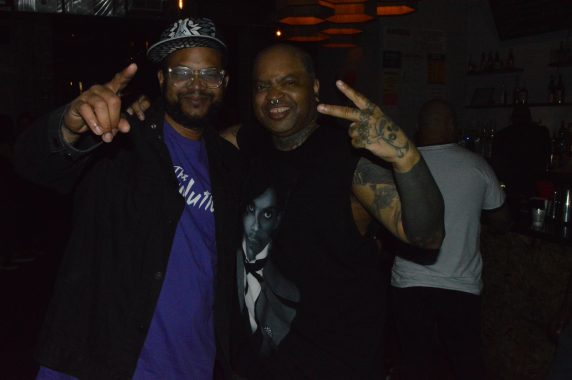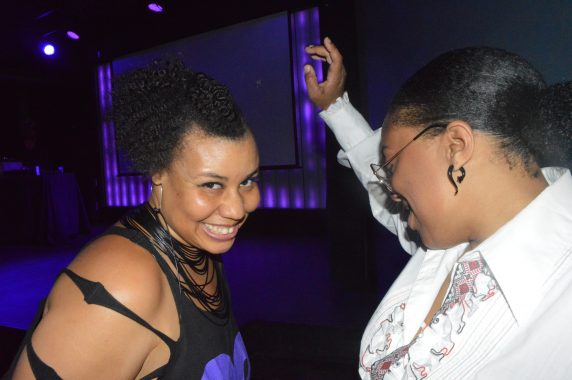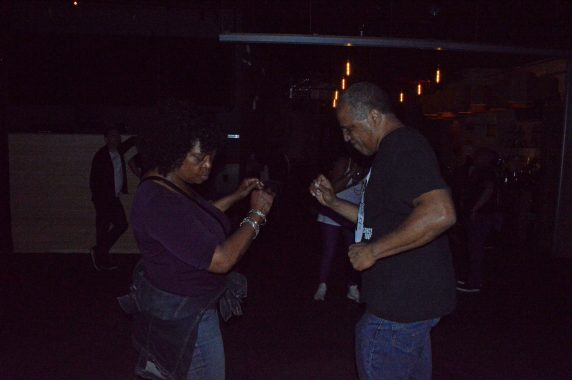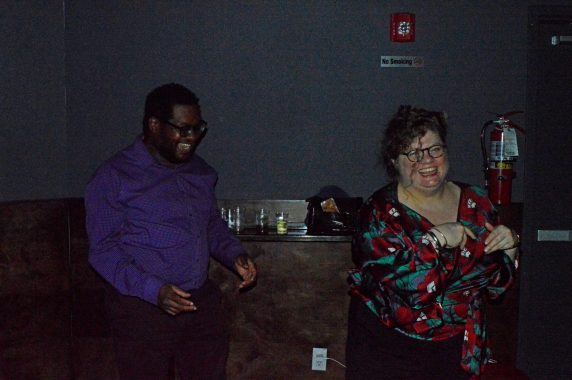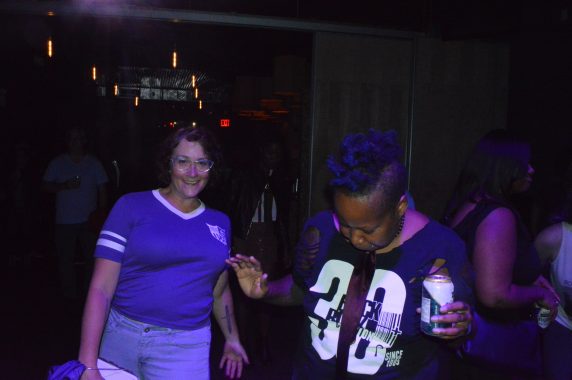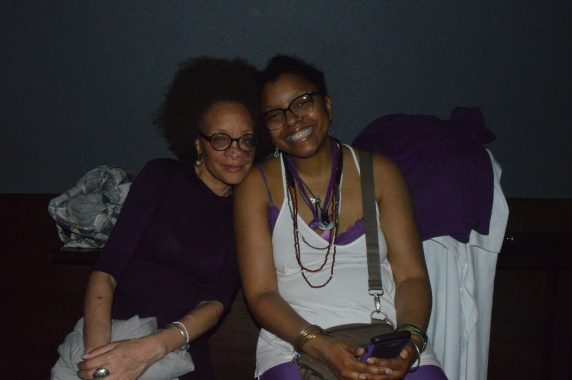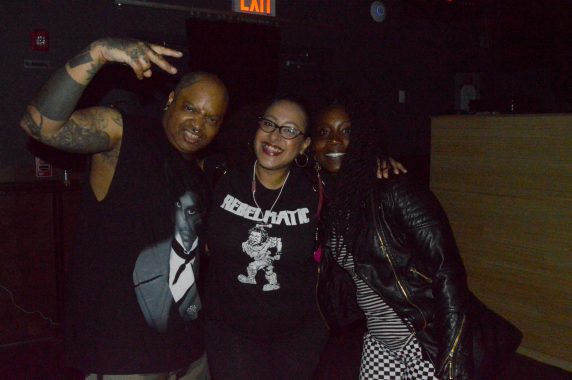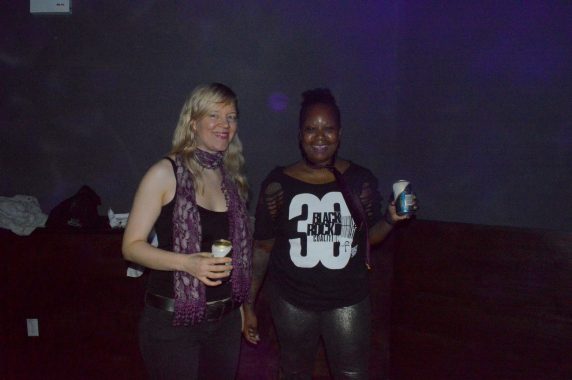 MAY 20, 2018
Shout out to LaFrae Sci, our musical director, and the killer orchestra she assembled for this beautiful performance in Fort Greene Park, Brooklyn—Shelley Nicole, Asa Lovechild, KiKi Hawkins, Jared Michael Nickerson, V. Jeffrey Smith, Marcus Machado, and Leon Gruenbaum. And thanks, too, to our outdoor connection, Letitia Guillory and NYC Parks who thought of us for this edition of "Movies Under the Stars."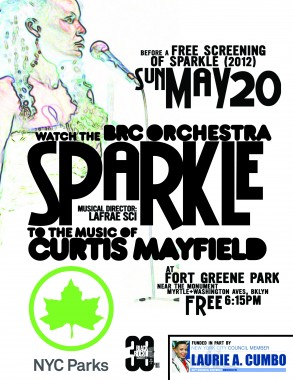 Much thanks to everyone who helped us pack the house and raise money for the BRC. It was epic on so many levels, being able to have so many of our friends and family in the theater to celebrate such an important cultural character and watch something that brings to light so many of the issues that we face in this country—as Black folk, as Black men, as Black women, as heirs of legacy, as Diasporans, as artists, as fans, as underestimated geniuses, as exploited and oppressed communities, and as ever-ascending scientists, warriors, and leaders. The room was full of powerhouses, and because of you we raised over $2,000 for the Black Rock Coalition. Extra appreciation to Luqman Brown (Buddhabug Records) for having the idea and sharing it with us, and to Greg Tate, Warrington Hudlin, Regine Sawyer, and Tim Fielder for sharing their wisdom on this very notable moment in time.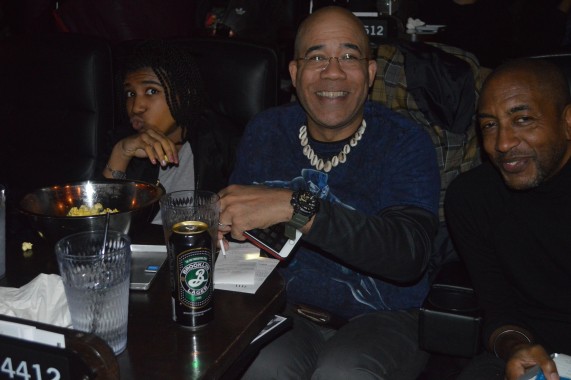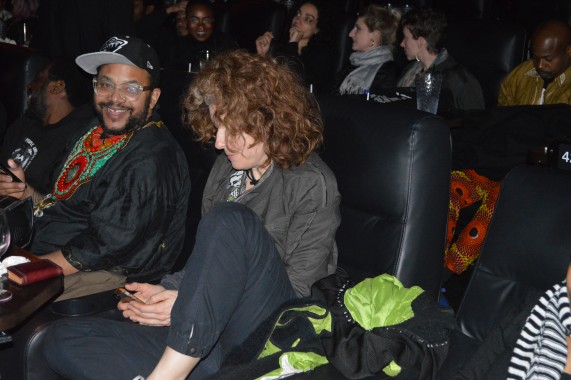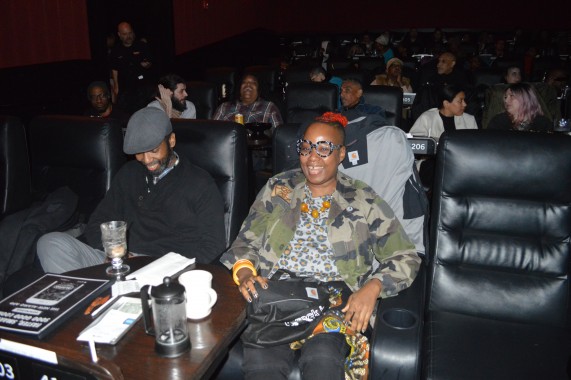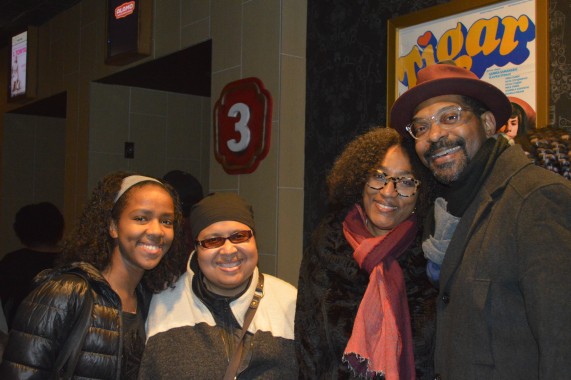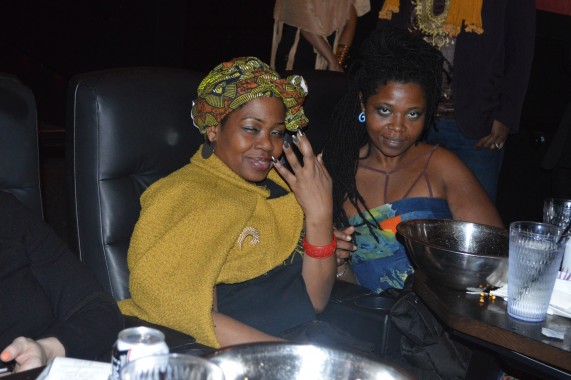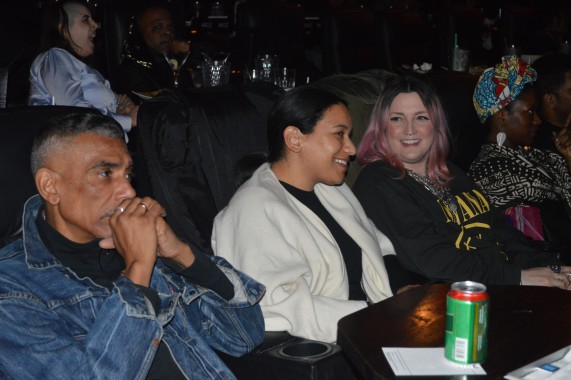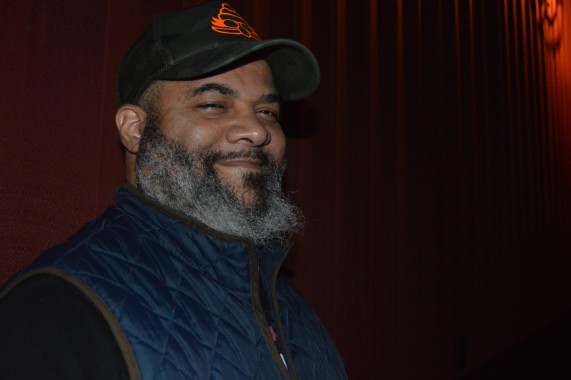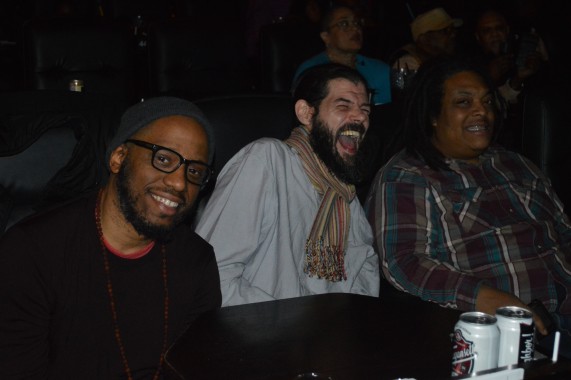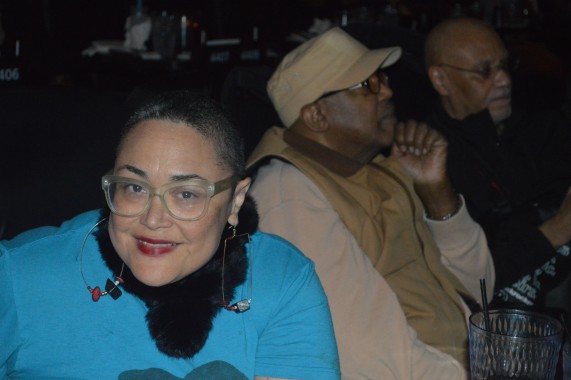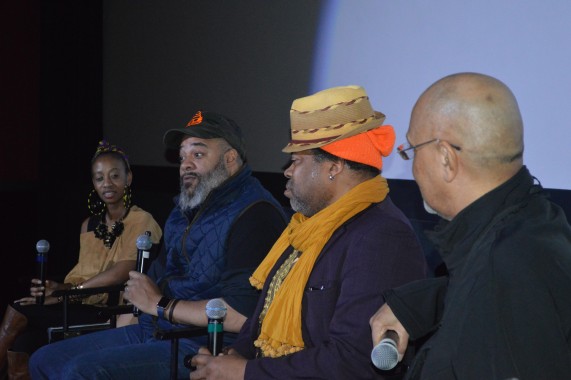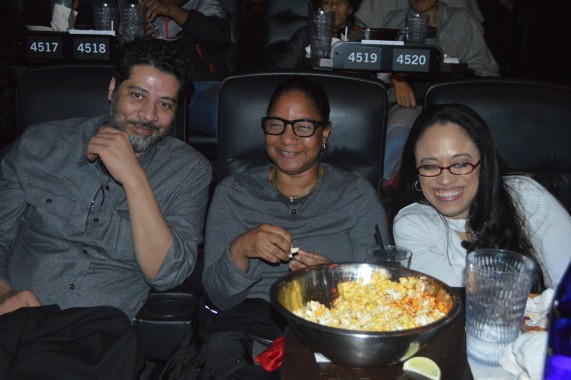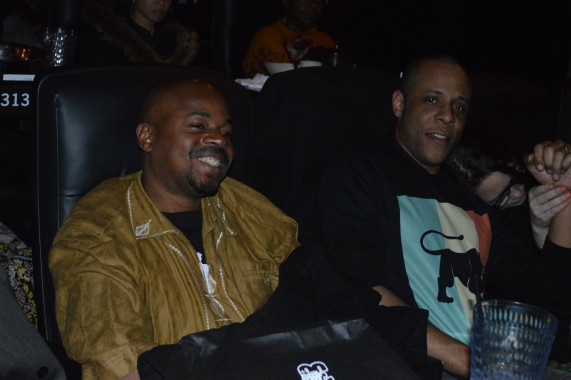 THURSDAY, NOVEMBER 2, 2017, 8pm
We took our rip-roarin' Black Rock Coalition Get-Down Revue out west for an encore performance of choice cuts from the Atlantic Records R&B box set. It was a celebration of the pioneers of early rock & roll who called the label home from 1947-1974 and the amazing artists who continue that legacy today. With Luqman Brown (bandleader/vocals), Jared Michael Nickerson (bass), Shelley Nicole (vocals), Ben Tyree (guitar), V. Jeffrey Smith (sax), Lewis 'Flip' Barnes (trumpet), Leon Gruenbaum (keys), and Greg Gonzalez (drums).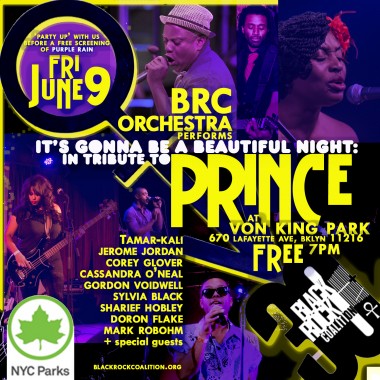 FRIDAY, JUNE 9, 2017
Von King Park, Brooklyn, with New York City Parks Department
photos by SeanJamar.com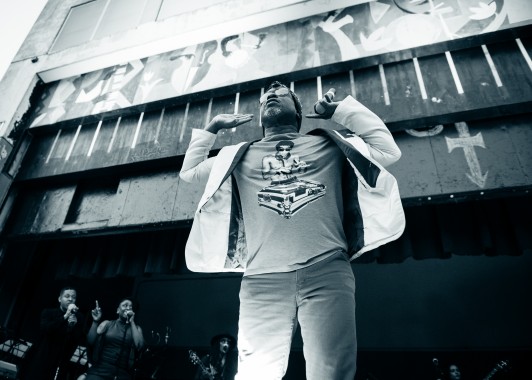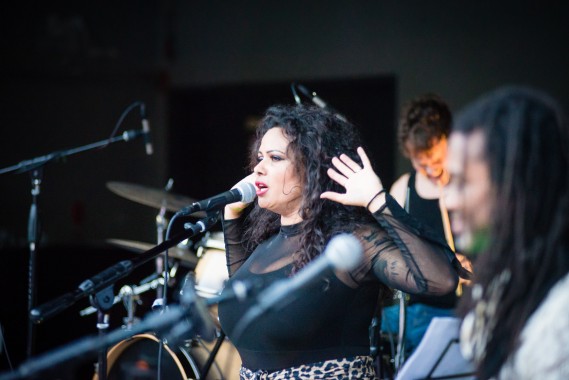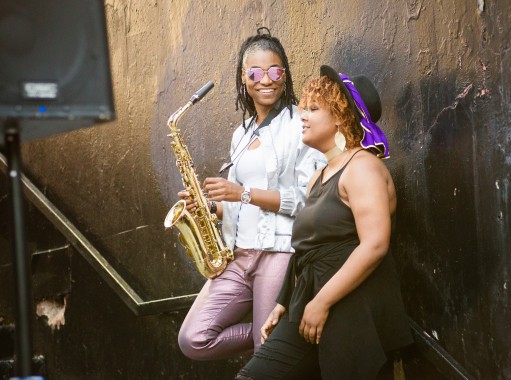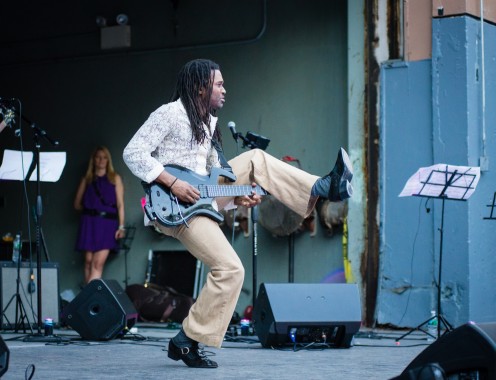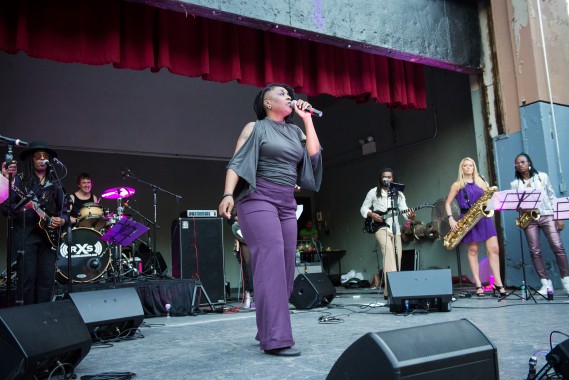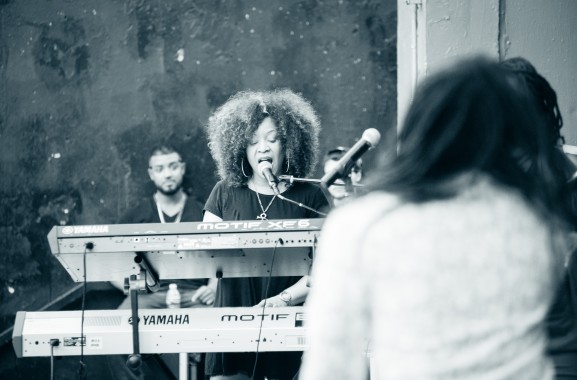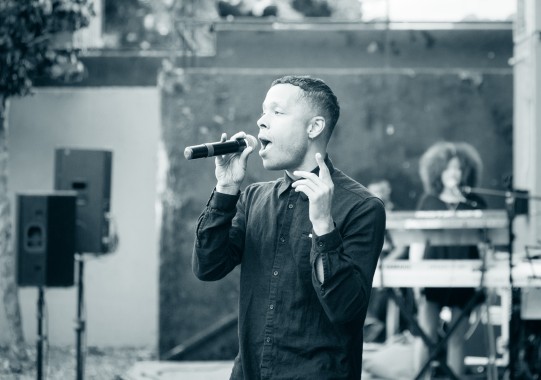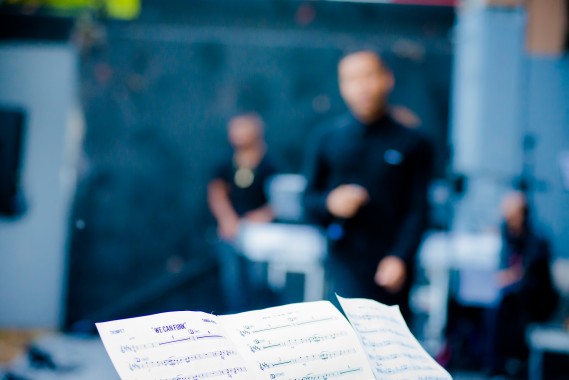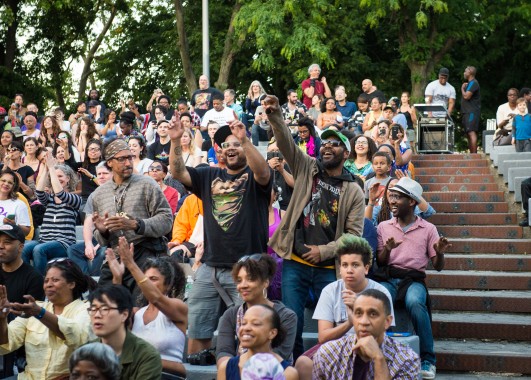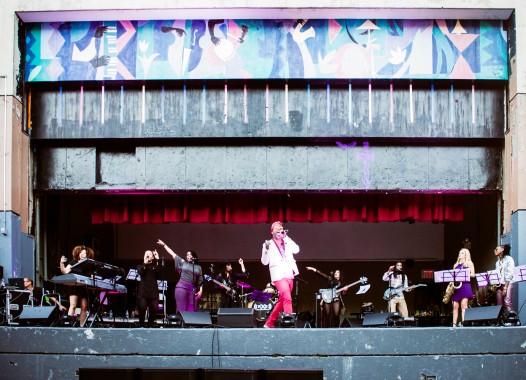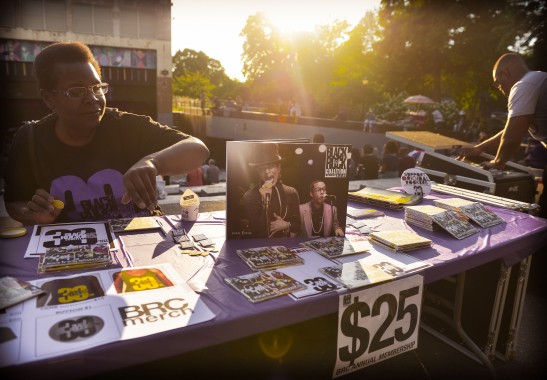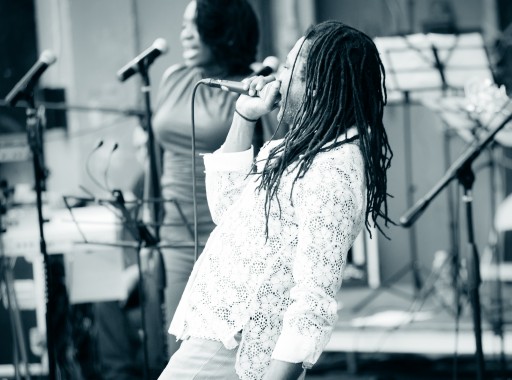 photos by LaRonda Davis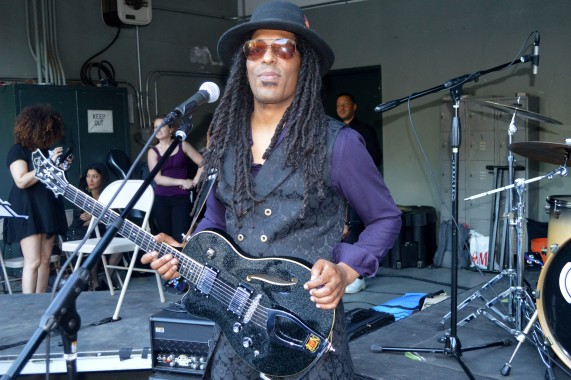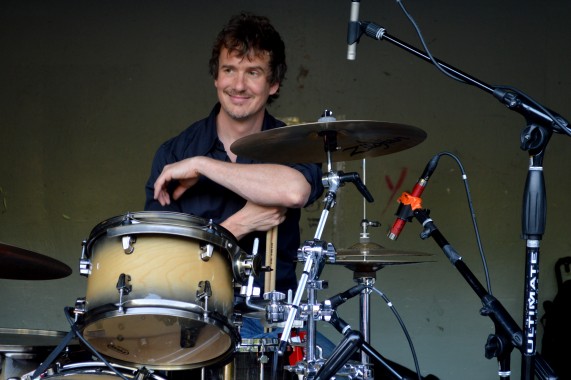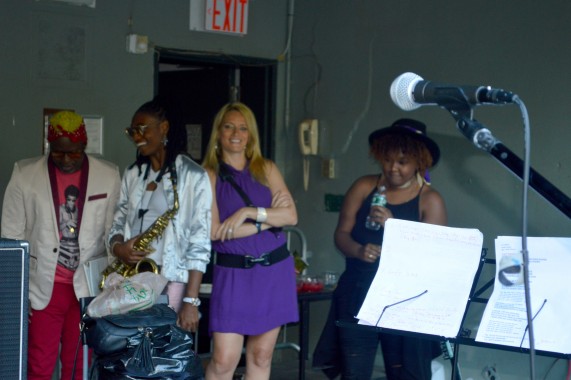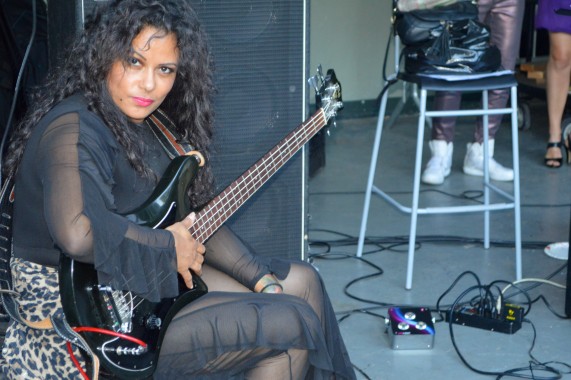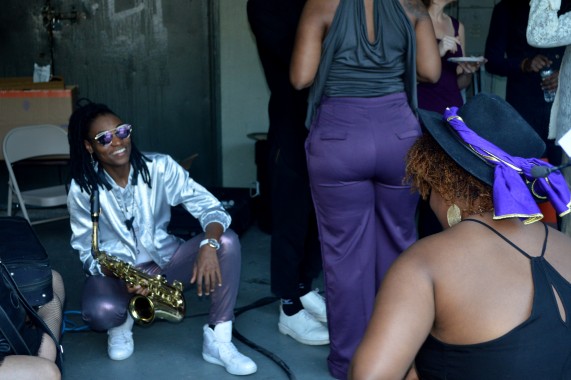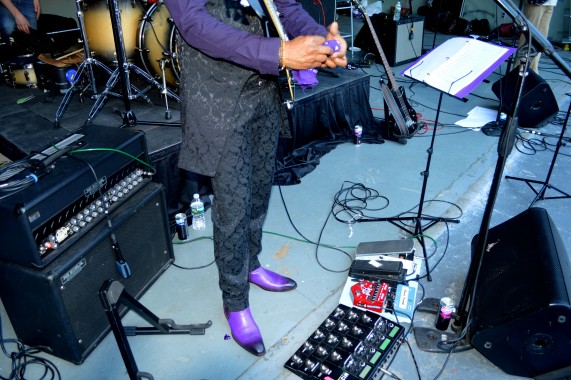 ---
Prince was one of us. A rocker. Black and musically outspoken with depths that plumbed generations. That's why we celebrate him. For us, he is more than a symbol, more than Purple Rain, more than a pimp rag, tootsie pop, and a cane (thankfully). He was living, breathing possibility. Giant inspiration in a 5-foot-plus frame. A roadmap to a different way.
---
In celebration of what would have been Prince's 59th birthday, The Black Rock Coalition Orchestra dipped into the vault for IT'S GONNA BE A BEAUTIFUL NIGHT, a rousing remembrance under the musical direction of lifetime fan and rock-royalty-in-her-own-right, Tamar-kali. This bittersweet reflection, paced out by show-stopping bandleader Jerome Jordan, conjured B-sides, bootlegs and bonuses from over 11 album eras. With a Supergroup-backing band (including Cassandra O'Neal from the New Power Generation, Sylvia Black of Betty Black, Sharief Hobley of Sharief in Burgundy, and Mark Robohm), a parade of top-notch vocalists (such as Corey Glover of Living Colour, and Gordon Voidwell of WILLS, and a full slate of special guests on horns and strings, this soul-satisfying, booty-shaking performance reminded us all of what music can do when the people who make it are free to create outside the lines. Following the performance, there was a screening Purple Rain. All in partnership with New York City Department of Parks & Recreation.